WHAT'S NEW AT WICK FISHER WHITE
IF YOU HAVE ANY OUTSTANDING WRITE UPS, PLEASE SEE ALYSE OR JESSICA ASAP :)
OUR OPEN HOUSE WAS A SUCCESS!
On Thursday April 4th, Wick Fisher White clients, colleagues and friends gathered for an unforgettable night to celebrate our new home. Guests enjoyed the view as they mixed and mingled over drinks and hors d'oeuvres. The event was a huge success!! We are incredibly proud of everyone's hard work and efforts over the last year and half as we transitioned into the new space and implemented the new branding. We are excited for what the future brings as we look to move onward and upward!! Read more here
TEMPLE UNIVERSITY, COLLEGE OF ENGINEERING LABS
Our team provided mechanical, electrical, plumbing and fire protection design services for Temple University at the College of Engineering Building. The project included renovations to the first and second floors engineering research, teaching and computer labs.
PROJECT TEAM INCLUDES:
Rob Knese, Chin Yu, Donna Gdowik, and Joel Cani.
CONGRATULATIONS ON A JOB WELL DONE!
Check out this video as Rob Knese discusses behind the scenes of the engineering transformation!
KIPP: PHILADELPHIA PREPARATORY ACADEMY SCHOOL AT STANTON
Coming full circle in the building's history, Wick Fisher White helped to restore this abandoned school to its original function and purpose which serves the community as an education alternate for Philadelphia children. Wick Fisher White was responsible for the mechanical, plumbing and electrical engineering design for the repair and restoration.
PROJECT TEAM INCLUDES:
Dan Jewell, Ivan Timofeyev, Joel Cani
CONGRATULATIONS ON A JOB WELL DONE!
WELCOME TO WICK FISHER WHITE'S NEW VIRTUAL, ANONYMOUS SUGGESTION BOX!
PROJECT TEAM INCLUDES:
Steve White, Steve Marks, Al Coto, Chris Serpente, Steve Conway, Jack Parry
FASHION DISTRICT PHILADELPHIA
JPRA ARCHITECTS & PREIT/MACERICH
Grand Opening September 19th!!!This massive redevelopment included the complete renovation and reconfiguration of the 1.5 million sf mixed-use facility spanning three city blocks on Market Street. As we anticipate the opening, get all the latest on shopping, dining and entertainment here.
PROJECT TEAM INCLUDES:
Steve White, Rob Knese, Steve Marks, Tom Nolan, Rich Weilgoszinski, Chris Serpente, Joel Cani, Tom Travis, Donna Gdowik
Back in July 2013, we received a call from JPRA Architects, located in Michigan, asking if we would be interested in meeting with them and PREIT to discuss a new redevelopment project at The Gallery. Nearly six years later, we are still working on The Gallery project (now known as the Fashion District of Philadelphia), and our relationship with JPRA is continuing to grow. We were recently notified that we have been awarded the Monmouth Mall redevelopment project with JPRA. Our initial kickoff will be in early June. This is on the heels of hearing that the Pocono Resort and Entertainment project is ready to begin Schematic Design. We are also currently working with JPRA at The Bal Harbour Shops. This project is a substantial expansion of a very successful retail center in Miami. We are expecting to issue Construction Documents by the end of the year.
After several business development meetings and request for proposal opportunities we recently won a project with Meyer Design for the office fit-out for the investment management firm, Cooke and Bieler. This is our first project together in over five years.
Looking to grow our relationship with the global architecture firm Gensler, we invited them to bid on our recent office renovation in 2018. As we worked together closely over the last year and half, creating our new space we also had opportunity to get to know their team better. After that and a few business development engagements we recently received several new request for proposal opportunities in the office and retail sectors.
If you have lost touch with any clients, we want to encourage you to reach back out and say hello, schedule a lunch or talk to Jessica about how we might be able to reengage!
WELCOME TO THE TEAM, KEVIN!
"My personal work ethic and values are to do everything possible to provide high quality designs which ensure the health, safety and well-being of the public, and also to coordinate with the client to ensure that they receive a design that meets or exceeds their expectations."
If you haven't already, please give a BIG welcome to our newest electrical engineer, Kevin Matthai. Kevin comes to Wick Fisher White with a diverse background in laboratory, residential/multi-family, healthcare, office and retail design.
We are happy to have you on board!
National Facility Management Expo
Tony presented 'Top Facility Challenges and How to Address Them Utilizing the EBCx Process' at the Annual Facility Management Expo March 28th in Baltimore, MD.
Brandywine Manager's Lunch-and-Learn
Tony presented 'Building Systems Commissioning Overview' to the entire team of Brandywine Property Managers at one of their weekly meetings. The audience was very engaged, asking a lot of questions!
TOP SOCIAL MEDIA ENGAGERS:
Instagram: Brad, Andy Stahl, Rachel, Jessica, and Alyse
Twitter: Tony, Andy Stahl, and Alyse
LinkedIn: Steve White, Tony, Jack, Brad, Jessica, and Alyse
Facebook: Buddy, Steve Marks, and Alyse
Verizon Wireless – Medium Voltage Discharge Study – Chubb Way, Branchburg, NJ
Project Description
Our team performed a study to evaluate and compare off the shelf product offerings from multiple manufacturers for medium voltage partial discharge monitoring systems. We compared the technology used for the monitoring systems, the approach of remote monitoring, the capabilities of each company to offer support for analysis, and the costs associated with each option.
What challenges or obstacles if any were overcome?
The biggest challenge in this exercise was getting responses from the manufacturers. Most were sales representatives who were only willing to discuss with clients buying services, and this study required detailed information from factory engineers about the specific operations of the equipment. Most manufacturers would not provide sufficient information for a proper comparison, and those who did wouldn't provide cost data without a formal request to bid, which would require a design and not just a concept.
What were the lessons learned?
Wick Fisher White has designed medium voltage systems in the past, but never with on-line partial discharge monitoring systems. We needed to research the technology in order to familiarize ourselves with the purpose, methods, and benefits of these systems. After researching the benefits and the cost comparison of up-front vs retrofit, we may consider adding permanent online monitoring instruments to the specifications for medium voltage equipment in order to provide a more robust system to our clients.
WELCOME TO WICK FISHER WHITE'S
NEW VIRTUAL PPTO SLIP!
ALYSE SPEAKS AT HUSSIAN COLLEGE, SCHOOL OF ART GRADUATION CEREMONY
"Post-graduation, I started at my current job as a part-time graphic design intern. I worked hard to prove myself in an environment that was unfamiliar and hurdled over many obstacles. Four years later, I am Wick Fisher White's Graphic Design & Marketing Coordinator, designing the firms new logo, website, and design materials, I am Lead Graphic Designer for SMPS Philadelphia and SMPS Northeast Regional Conference, I have also done graphic design work for companies like, BCA, CREW Philadelphia, and Irwin & Leighton Commercial Builders, but I could not have done any of it if I had not started where you are right now. Hard work is key in the creative professional world and graduating may seem like the end of a journey, but it is in fact just the beginning, and know that you will forever find new ways to create, learn, and design beautiful things."
DONNA GDOWIK WORKS ON PROJECT AT HER ALMA MATER, TEMPLE UNIVERSITY
Donna comes full circle as she had the opportunity to work on the new Temple University Engineering Labs project. This is the very same building that she took classes while pursuing her engineering degree at Temple.
ANTHONY'S ACE MENTOR EXPERIENCE
This year was my third as an ACE (Architecture, Construction, and Engineering) mentor. The program is fantastic, and I love and am grateful for the opportunity to participate.
Most teams still partake in what's called "project-based learning", where the students are actively engaged in the learning process, and each session builds on the previous with the ultimately goal of completing a "Capstone light" type project and presenting it to the entire program at the end of the year.
My team used to work a little differently from most. However, this year our modality was expanded to a few other teams. We do what's called "workshop-based learning". Each session focused on a particular discipline or aspect of our field, such as different types of engineering (mechanical, electrical, etc) and even the trades. But we also worked on soft skills, such as proper communication (especially public speaking). We still incorporate the dynamic and student-centered exploration components, though. And they still give a final presentation like the other teams.
Most of my students were sophomores and juniors who knew nothing about the ACE fields. The students' energy and attitudes can be challenging to channel (it is after the end of the school day), but it's a profound reward when you watch them harness it and the exploratory aspects of young minds come to life as I and other mentors briefly introduce them to our chose professions.
BIRTHDAYS & ANNIVERSARIES
JULY
Andy O - 7/26
Jessica - 7/10
Joel - 7/4
Rachel - 7/8
Steve C - 7/13
AUGUST
Tony - 8/7
Steve M - 8/6
SEPTEMBER
Alena - 9/27
Ivan - 9/22
Kevin - 9/9
Paul - 9/29
Andy S - 9/27
Tom N - 9/14
JULY
Buddy - 14 Years
Chris A - 24 Years
Ivan - 4 Years
Patrick - 29 Years
AUGUST
Tony - 34 Years
Mike - 19 Years
Paul - 8 Years
SEPTEMBER
Tom N - 33 Years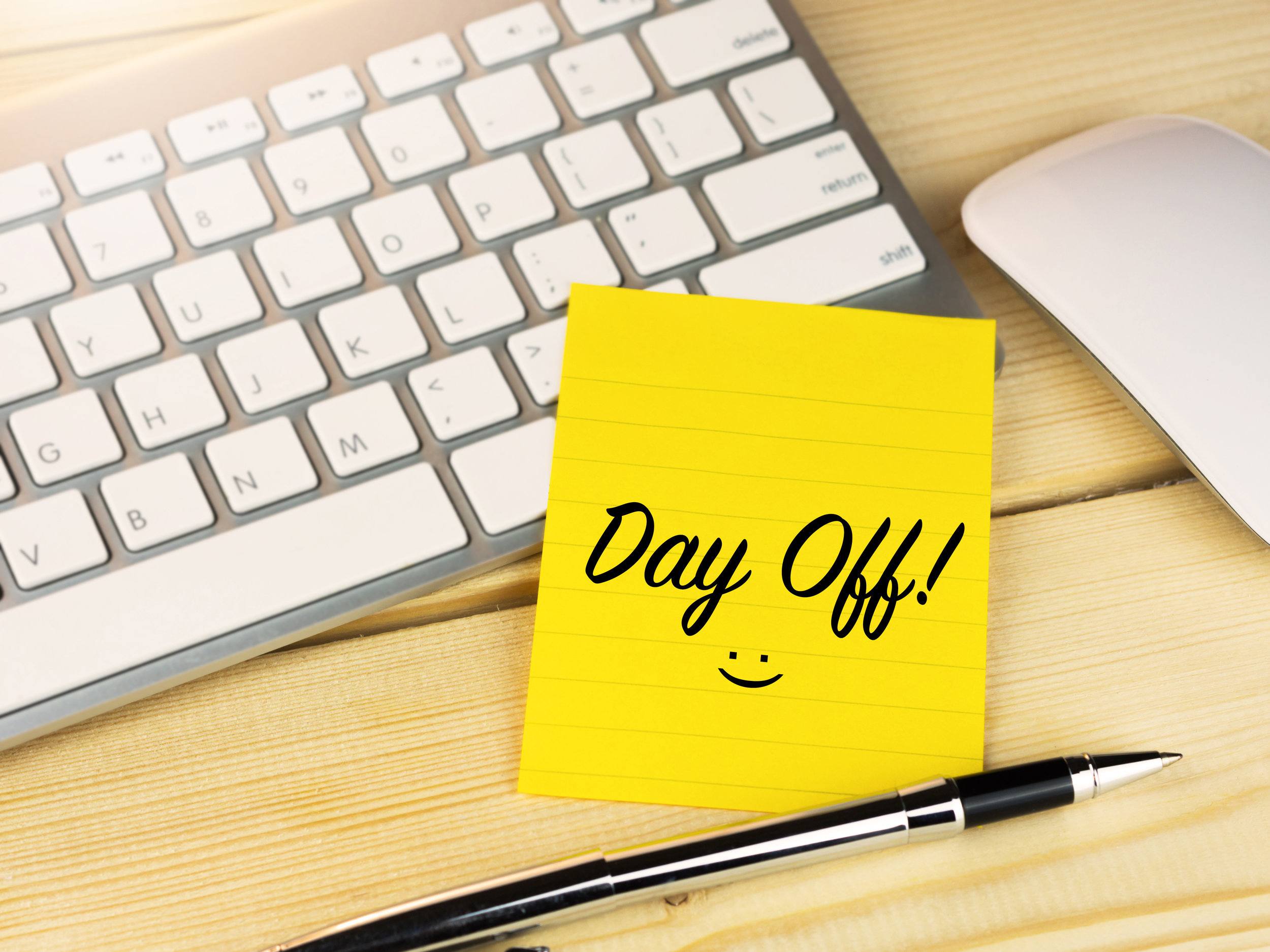 Thursday, July 4
Monday, August 2
JULY
7/9 - Sugar Cookie Day - Please see Alyse if you would like to sign up and participate.
7/31 - Uncommon Musical Instrument Day - Do you play an uncommon instrument and want to be featured on Social Media? See Alyse for more details.
AUGUST
8/20 - Chocolate Pecan Pie Day - Please see Alyse if you would like to sign up and participate.
8/28 - National Bow Tie Day - Come to work sporting your favorite bow tie and we will feature you on Social Media.
Thank you to everyone who contributed to our company newsletter.
If you have any suggestions or feedback, please fill out this anonymous survey!
Don't forget to follow us on: